hotels and apartments
sport and leisure
localities
information
10
Apartments Casa Cristina

Franchi Angelino
Molveno - Via Lungolago, 56


Telephone: (+39) 04615860... (+39) 0461586026
franchi.joseph@virgilio.it
Apartments - Offered treatments: SC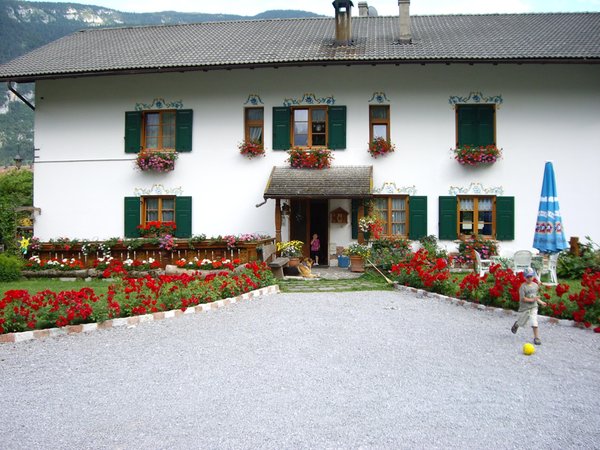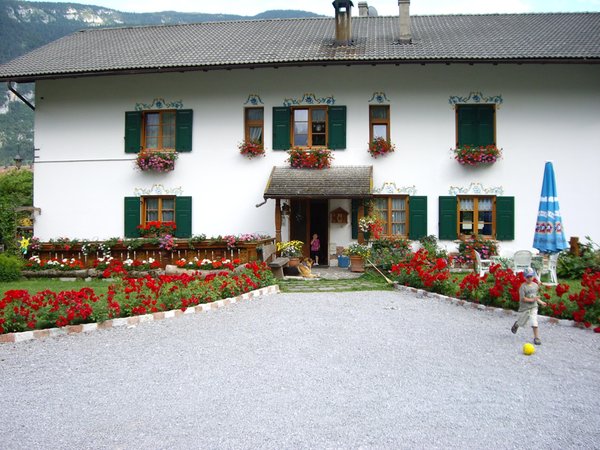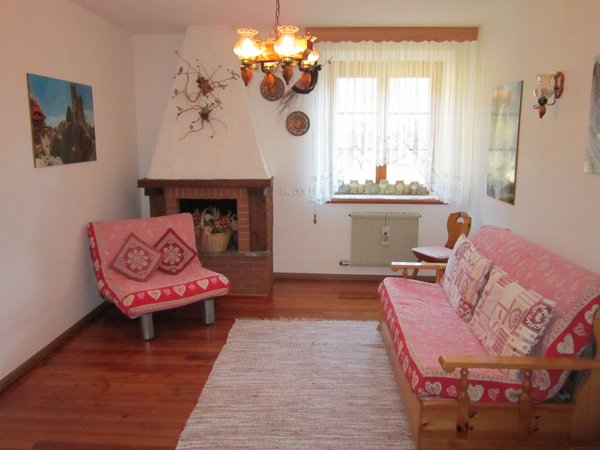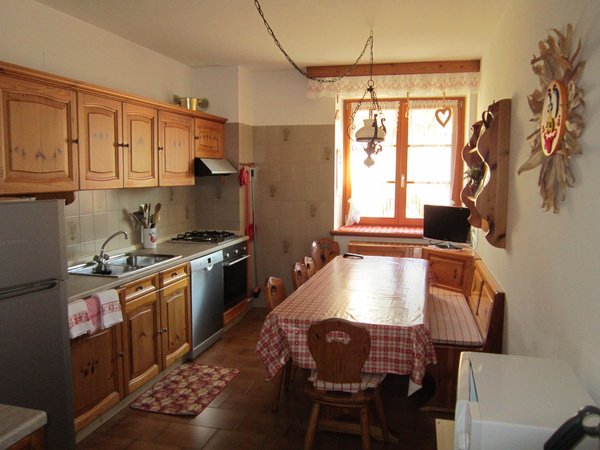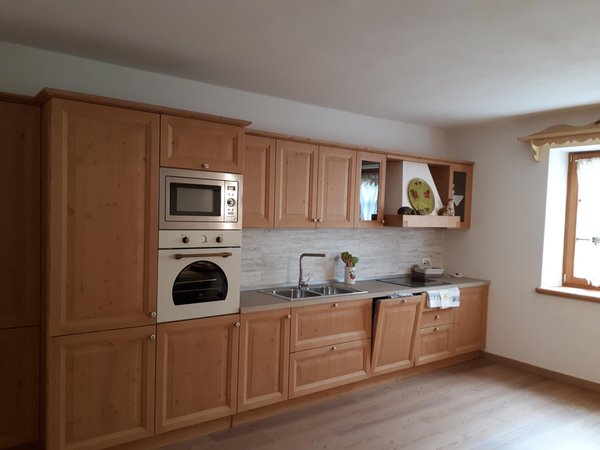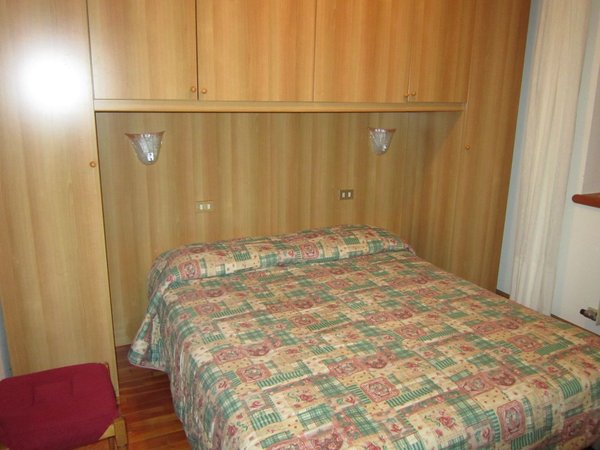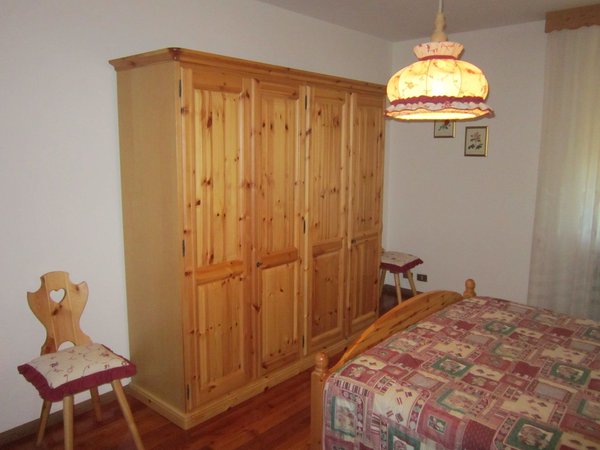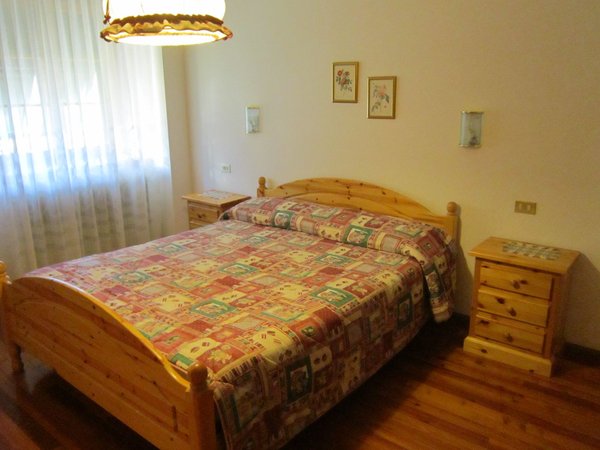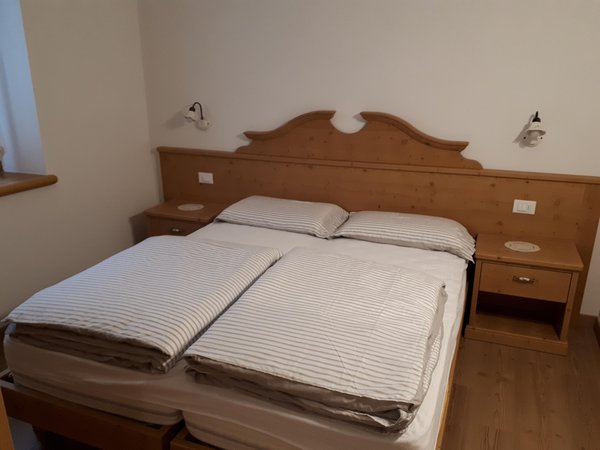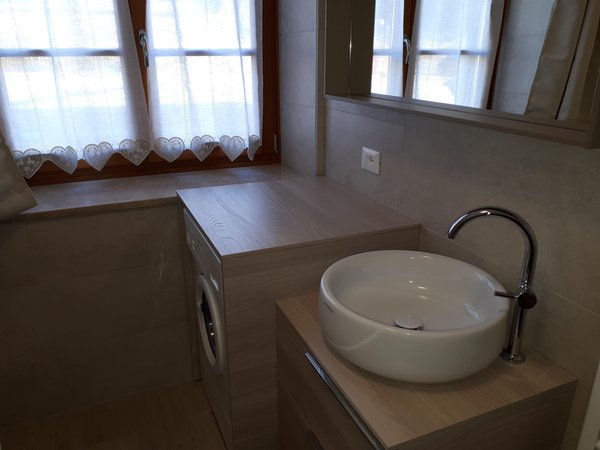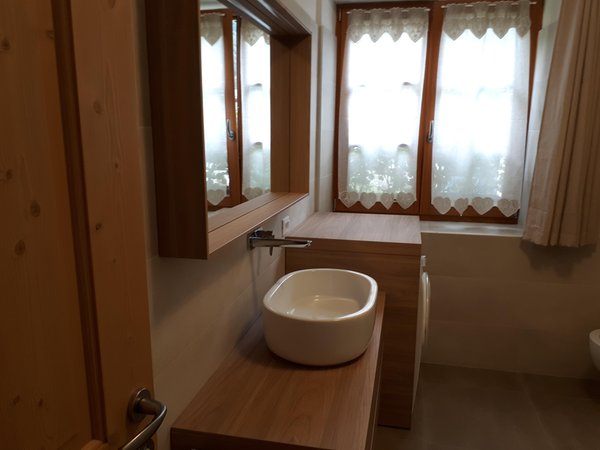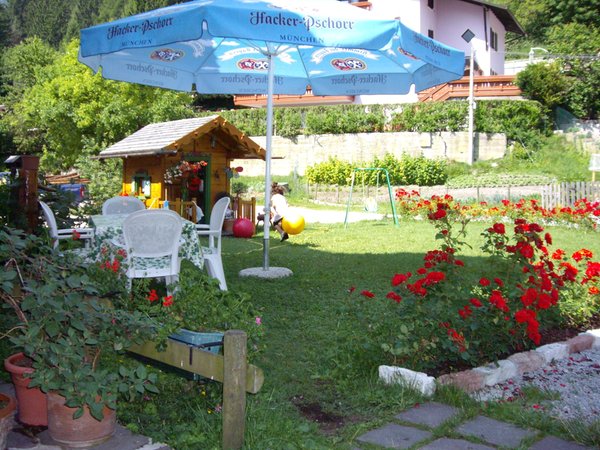 Welcome to Casa Cristina! The house is situated in a very quiet and sunny position, at the foot of the Brenta Dolomites, Unesco world heritage, and few steps away from the wonderful lake.
The guests are welcomed from the hosts with smile, friendliness and warmth delivered also thanks to the characteristic furniture.
At guests disposal there are outdoor parking lots and a spacious garden, where you can relax and admire the wonderful mountains on the background, surrounded by scented and colored flowers, part of the unforgettable scenery that you can enjoy here, in the Dolomites.
"Our house is opened to sun, friends and guests".


Licence / identification code: CIPAT 022120-AT-058921
| | |
| --- | --- |
| General information | at 864m a.s.l., 150m from the bus stop |
| Facilities | open parking space, garden at guests' disposal |
| In room/apt. | TV, hairdryer, dish washer |
| Further services for apartments | seasonal letting, bed linen and towels, shared washing machine |
| Internet | Wi-Fi gratis in room/apartment |
| Children | family-friendly accommodation |
| Pets | not allowed |
| Bike | bicycle storage |
Availability and approximate prices
Check availability and see prices
1 x Apartment 1

https://images.yesalps.com/hp/521927/364933_zona-giorno.jpg

SP

{"S": 4, "M": 4, "B": 0, "N": false}

70 m2

[{"id": "MTR", "qta": 2}]

[{"id": "camera", "index": 1, "letti": [{"id": "MTR", "qta": 1}], "kitchenette": false}, {"id": "camera", "index": 2, "letti": [{"id": "MTR", "qta": 1}], "kitchenette": false}]

living area, kitchen, bathroom (with WC, shower, bidet)

Apartment with two bedrooms, bathroom with shower/WC, living room and separated kitchen.

[0, 1, 2]

[{"id": 364933, "url": "https://images.yesalps.com/hp/521927/364933_zona-giorno.jpg", "width": 600, "height": 450}, {"id": 364932, "url": "https://images.yesalps.com/hp/521927/364932_cucina.jpg", "width": 600, "height": 450}, {"id": 364934, "url": "https://images.yesalps.com/hp/521927/364934_camera-casacristina.jpg", "width": 600, "height": 450}, {"id": 364935, "url": "https://images.yesalps.com/hp/521927/364935_camera-casacristina.jpg", "width": 600, "height": 450}, {"id": 364936, "url": "https://images.yesalps.com/hp/521927/364936_camera-casacristina.jpg", "width": 600, "height": 450}, {"id": 364937, "url": "https://images.yesalps.com/hp/521927/364937_camera-casacristina.jpg", "width": 600, "height": 450}, {"id": 364938, "url": "https://images.yesalps.com/hp/521927/364938_bagno.jpg", "width": 600, "height": 450}]

1 x Apartment 2

https://images.yesalps.com/hp/521927/245160_zona-giorno.jpg

SP

{"S": 5, "M": 5, "B": 0, "N": false}

85 m2

[{"id": "SNG", "qta": 1}, {"id": "MTR", "qta": 2}]

[{"id": "camera", "index": 1, "letti": [{"id": "MTR", "qta": 1}], "kitchenette": false}, {"id": "camera", "index": 2, "letti": [{"id": "MTR", "qta": 1}], "kitchenette": false}, {"id": "camera", "index": 3, "letti": [{"id": "SNG", "qta": 1}], "kitchenette": false}]

living area, kitchen, bathroom (with WC, shower, bidet)

Apartment with three bedrooms, bathroom with shower/WC, living room and separated kitchen.

[0, 1, 2]

[{"id": 245160, "url": "https://images.yesalps.com/hp/521927/245160_zona-giorno.jpg", "width": 600, "height": 450}, {"id": 245161, "url": "https://images.yesalps.com/hp/521927/245161_cucina.jpg", "width": 600, "height": 450}, {"id": 245163, "url": "https://images.yesalps.com/hp/521927/245163_camera-casacristina.jpg", "width": 600, "height": 450}, {"id": 245164, "url": "https://images.yesalps.com/hp/521927/245164_camera-casacristina.jpg", "width": 600, "height": 450}, {"id": 245165, "url": "https://images.yesalps.com/hp/521927/245165_camera-casacristina.jpg", "width": 600, "height": 450}, {"id": 280699, "url": "https://images.yesalps.com/hp/521927/280699_bagno.jpg", "width": 338, "height": 450}, {"id": 280698, "url": "https://images.yesalps.com/hp/521927/280698_bagno.jpg", "width": 600, "height": 450}]
Availability and approximate prices
The availability and the prices are entered and updated by the accommodation they refer to. As these data are subject to continuous changes, the definitive availability and price must be agreed directly with each accommodation. The minimum and maximum prices can take into consideration only the most common services and conditions of the accommodation; in case of different solutions the prices may differ from the specified range. The indicated prices may not take into consideration several factors, therefore the final price and the details must be agreed directly with each lodging facility. The indicated prices may not include possible costs for final cleaning service or tourist taxes.
Other rooms

:

Available treatments

:

Description

:
Reviews
recommended by 3 guests
Map
Apartments Casa Cristina
Via Lungolago, 56
Molveno
GPS coordinates
lat: 46.1392° N lon: 10.9588° E
lat: 46° 8' 21.2'' N lon: 10° 57' 31.7'' E
Information about the location: at 864m a.s.l., 150m from the bus stop.