hotels and apartments
sport and leisure
localities
information
10
Apartments Mas Dal Foo
Andalo - Via Fovo, 41


Telephone: (+39) 34834315... (+39) 3483431556
web site - sarakersch@gmail.com
Apartments - Offered treatments: SC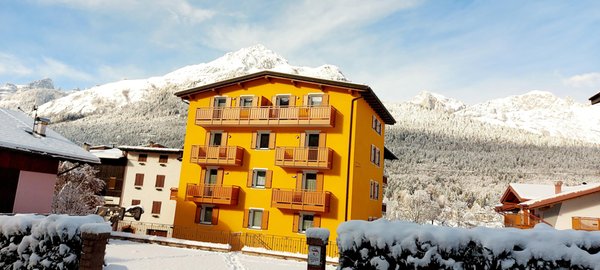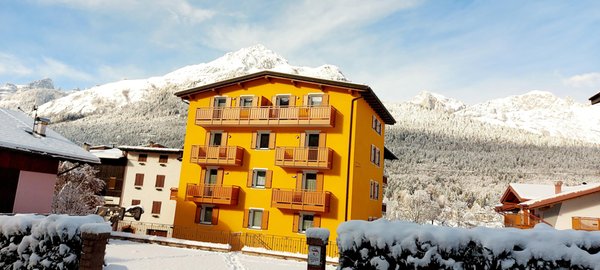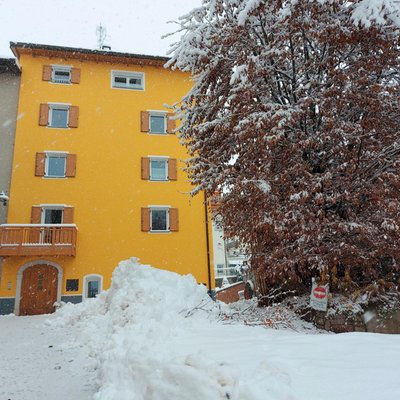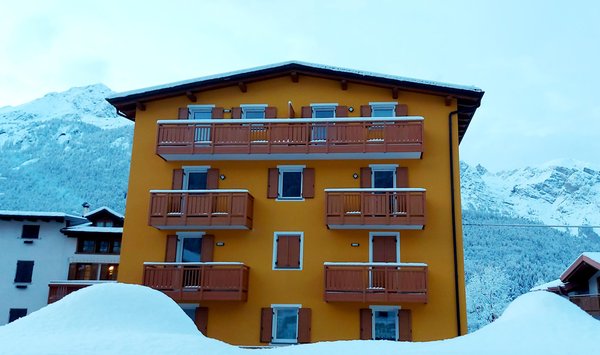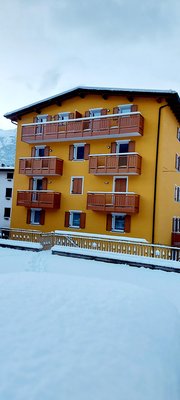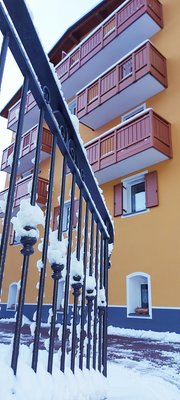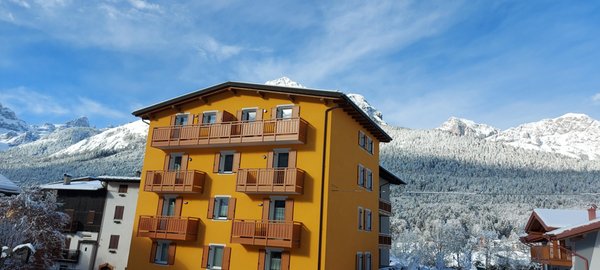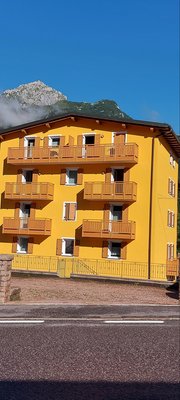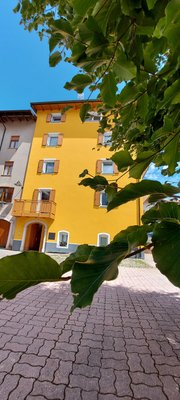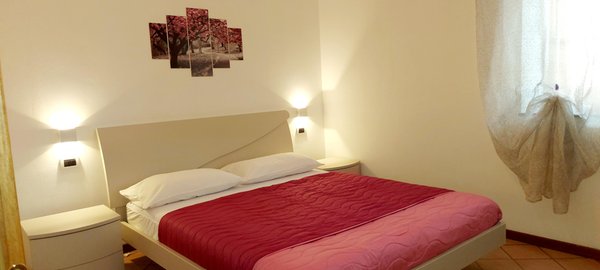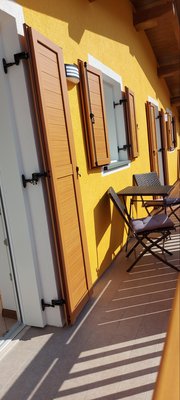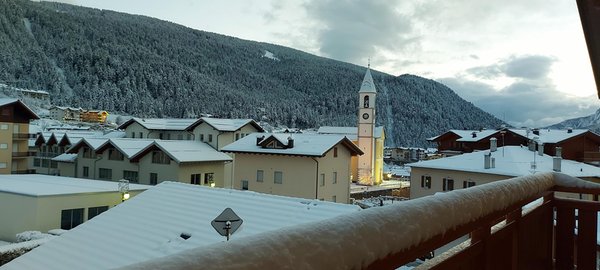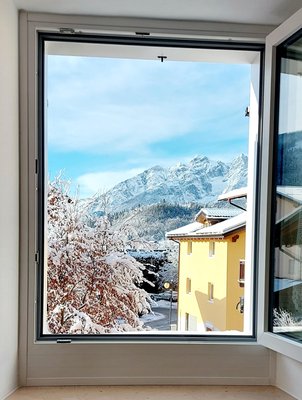 Charming apartments in the alpine village of Andalo, at 1040 meters above the sea level, on the foot of the majestic Brenta Dolomites. Andalo is the ideal destination for family holidays. You can have fun together with your kids at the Andalo Life Park, you can take the chair lift to the top of Paganella and see in the distance the Lake Garda, or you can take a hike on the many trails that the owners of the apartments Mas Dal Foo, real mountain lovers, will suggest you.
The apartments are located in a central and quiet area and just 50 meters from the bus stop, so you can reach all the places of interest on foot or by bus. The apartments Mas Dal Foo are 3: two feature 2 rooms and one features 3 rooms. The familiar and welcoming atmosphere of the apartments will make you feel immediately at home. The Frizzera Family will be glad to assist you to make your stay a unique and pleasant experience.

Licence / identification code: Bilocale primo piano: CIPAT 022005-AT-059049; Trilocale secondo piano: CIPAT 022005-AT-059050; Bilocale quarto piano: CIPAT 022005-AT-719197
| | |
| --- | --- |
| General information | 100m from the bus stop |
| Facilities | open parking space |
| In room/apt. | TV, hairdryer, washing machine, drying rack |
| Further services for apartments | towels |
| Children | family-friendly accommodation |
| Pets | small pets allowed |
| Excursions | SUMMER > guided excursions organised by external providers with booking at the facility: trekking | WINTER > guided excursions organised by external providers with booking at the facility: trekking, alpine skiing, snowshoe |
| Bike | bicycle storage |
| Ski | ski room, slopes are easily reachable on foot (300m) |
Deals and last minute offers

13 Jan - 31 Jan 2022 at least 2 nights
Holiday for families
Availability and approximate prices
Check availability and see prices
1 x Two-rooms apartment Genziana

https://images.yesalps.com/hp/1042117/631979_zona-giorno.jpg

SP

{"S": 3, "M": 3, "B": 0, "N": false}

50 m2

[{"id": "SNG", "qta": 1}, {"id": "MTR", "qta": 1}]

20€ per person

[{"id": "camera", "letti": [{"id": "SNG", "qta": 1}, {"id": "MTR", "qta": 1}], "kitchenette": false}]

living area (kitchenette), bathroom (with WC, shower, bidet)

The 2-rooms apartment Genziana is located on the fourth floor and have a living room with kitchenette and a double sofa bed, a bedroom with one double bed and one single bed and a bathroom with toilet and washing machine.

[0, 1, 2]

[{"id": 631979, "url": "https://images.yesalps.com/hp/1042117/631979_zona-giorno.jpg", "width": 180, "height": 400}, {"id": 632035, "url": "https://images.yesalps.com/hp/1042117/632035_zona-giorno.jpg", "width": 180, "height": 400}, {"id": 631978, "url": "https://images.yesalps.com/hp/1042117/631978_cucina.jpg", "width": 600, "height": 270}, {"id": 631981, "url": "https://images.yesalps.com/hp/1042117/631981_cucina.jpg", "width": 600, "height": 311}, {"id": 649413, "url": "https://images.yesalps.com/hp/1042117/649413_camera-almasdalfoo.jpg", "width": 600, "height": 270}, {"id": 631980, "url": "https://images.yesalps.com/hp/1042117/631980_bagno.jpg", "width": 180, "height": 400}]

1 x Two-rooms apartment Tarassaco

https://images.yesalps.com/hp/1042117/743109_zona-giorno.jpg

SP

{"S": 2, "M": 3, "B": 0, "N": false}

40 m2

[{"id": "MTR", "qta": 1}, {"id": "LGG", "qta": 1}]

40€ per apartment

[{"id": "camera", "letti": [{"id": "MTR", "qta": 1}], "kitchenette": false}, {"id": "zonagiorno", "letti": [{"id": "LGG", "qta": 1}], "kitchenette": true}]

bathroom (with WC, shower, bidet)

The two-room apartment Tarassaco is located on the first floor and has kitchen and living room with double sofa bed, a double bedroom and a bathroom with shower boxes, toilet, and washing machine.

[0, 1, 2]

[{"id": 743109, "url": "https://images.yesalps.com/hp/1042117/743109_zona-giorno.jpg", "width": 600, "height": 270}, {"id": 631968, "url": "https://images.yesalps.com/hp/1042117/631968_cucina.jpg", "width": 600, "height": 270}, {"id": 631969, "url": "https://images.yesalps.com/hp/1042117/631969_cucina.jpg", "width": 600, "height": 270}, {"id": 743110, "url": "https://images.yesalps.com/hp/1042117/743110_cucina.jpg", "width": 600, "height": 279}, {"id": 743111, "url": "https://images.yesalps.com/hp/1042117/743111_cucina.jpg", "width": 600, "height": 270}, {"id": 631970, "url": "https://images.yesalps.com/hp/1042117/631970_camera-almasdalfoo.jpg", "width": 600, "height": 270}, {"id": 631971, "url": "https://images.yesalps.com/hp/1042117/631971_bagno.jpg", "width": 300, "height": 400}, {"id": 743113, "url": "https://images.yesalps.com/hp/1042117/743113_bagno.jpg", "width": 300, "height": 400}]
Availability and approximate prices
The availability and the prices are entered and updated by the accommodation they refer to. As these data are subject to continuous changes, the definitive availability and price must be agreed directly with each accommodation. The minimum and maximum prices can take into consideration only the most common services and conditions of the accommodation; in case of different solutions the prices may differ from the specified range. The indicated prices may not take into consideration several factors, therefore the final price and the details must be agreed directly with each lodging facility. The indicated prices may not include possible costs for final cleaning service or tourist taxes.
Other rooms

:

Available treatments

:

Description

:
Price summary
| from | until | per person per night |
| --- | --- | --- |
| 17 January 2022 | 31 March 2022 | 20€ |
Reviews
recommended by 1 guest
Map
Apartments Mas Dal Foo
Via Fovo, 41
Andalo
GPS coordinates
lat: 46.1667° N lon: 11.0060° E
lat: 46° 10' 0.3'' N lon: 11° 0' 21.6'' E
Information about the location: 100m from the bus stop, slopes are easily reachable on foot (300m).